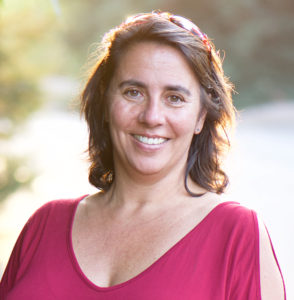 I used to be an extremely unhappy and confused person. I struggled with depression on and off and was even suicidal at one point. I have looked everywhere for meaning in this thing called life. I gave up on family really early on – for me, that was a dysfunctional and destructive place to be. Instead, I spent years looking for fulfillment and meaning in relationships… but relying on a man to make me feel better pretty much just brought conflict and a series of painful breakups. I've tried to create meaning by being successful at work… but relying on other people to validate me just made me even more miserable! Seriously? Think about that – trying to derive self worth and make meaning through other people's insecurities and projections??
I have tried to feel more beautiful by losing weight and running marathons… that actually was probably the closest I got because it did actually force me to spend a lot of time in my own space and my own body. Eventually I turned toward spirituality, meditation and psychotherapy. It feels like I've spent years examining and experimenting with God, religion, buddhism, psychotherapy, energy practices… you name it! This was definitely a step in the right direction for me, but I was still lost in trying to get approval through being spiritual or mature enough! What a cosmic joke! 
The biggest turning point for me was when I discovered my own intuitive and psychic capacities. This was a process, of course, but I knew immediately I was being guided in some way. There was a sense of "rightness" about it. Very quickly, I discovered a space where there was no "other" – and therefore no judgment, no approval or lack thereof, no lack of love…  this became my safe space. And then there was the day when I decided to focus all my intentions and efforts on using those capacities for my own development — in other words connecting fully to my intuition. This was the game changer. Believe me when I say this changed everything.
Today I am happy!! I no longer wake up wondering why I feel bad and asking anyone and everyone for help to feel better!! In any moment, I can find what feels right, what's next, what's true. I have the capacity to step out of my childhood triggers of not not feeling loved enough or feeling disempowered. I can transcend self-doubt, confusion, or lack of confidence. Most of all, I feel empowered to create any feeling or experience I want. THIS is how life is meant to be lived.
And… this is possible for you, too! If you're ready to learn how to be happy,
apply for my Facebook group or for a free 30-minute consultation.
In case it matters, I have completed the following programs or obtained the following certifications:
Reiki 1 and 2 certifications
Theta Healing, Level 1 certification
Year-Long Clairvoyant program at Aesclepion, San Rafael, California
Conscious Uncoupling Coach, certified by Katherine Woodward Thomas, MFT
Certified Professional Coach, certified by Professional Coach Academy and Sherry Prindle
Robbins-Maddanes Strategic Intervention Life Coaching